Thank you for your interest in the Moss Pieratt Foundation. We also want to share some other charities that are meaningful to us and our families.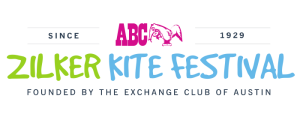 One of Austin's most treasured and historic traditions, the ABC Zilker Kite Festival was originally founded by the Exchange Club of Austin in 1929 and is the longest continuously running kite festival in the country. Held on the first Sunday of every March on the Great Lawn at Zilker Park, the ABC Zilker Kite Festival benefits Communities in Schools of Central Texas, a local drop-out prevention program. The ABC Zilker Kite Festival is currently organized and run by ABC Home and Commercial Services and its president, Bobby Jenkins, the maternal grandfather of John "Moss" Pieratt, Jr.

After several visits following the devastating 2010 earthquake in Haiti, Moss's uncle, Raleigh Jenkins, was moved to build a self-sustaining community for lost and abandoned children. A Child's Hope has begun work on their first structure, which has been lovingly named Moss Hall. Please visit their website to learn more about the work they are doing and Haitian coffee they are selling.
Meeting other families through The Sudden Unexplained Death in Childhood Foundation has been immensely helpful in sharing in our grief and navigating through the confusing and devastating loss of our son, Moss. We have been able to connect with families around the world, in particular, the Boswells of New Orleans, LA and Sheltons of Rogers, AR. They have each chosen to honor their respective sons by creating these wonderful foundations.